Clare Martorana is a digital service expert at the United States Digital Service, in Washington, D.C. Clare is detailed to the U.S. Department of Veteran Affairs focused on the agency's Digital Modernization efforts. Previously she served as president of Everyday Health after a 12 year career as senior vice president, general manager and editor-at-large at WebMD. She loves using innovative technology and human-centered design to create products, services, and experiences that improve people's lives.
Clare joined us at our event in Washington DC "Changing It Up: Raising Awareness of our Aging Society" Following is an edited transcript of the talk she gave.
---
I'll tell you a little bit about my journey and some interesting things that I have seen recently. Aging is a global issue. I have been very fortunate to be part of a group called the Global Wellness Institute and I have participated in several Global Wellness Summits.  We have seen that loneliness and a lack of financial planning related to aging and aging in place are actually on the minds of people all over the world. Different cultures are trying to deal with this in different ways.
So thank you all for the work you do on this topic. It is really necessary, and meaningful, and the impact you're going to have is terribly needed.
My journey has been primarily in digital healthcare and now I am at the United States Digital Service. USDS is a government organization where private sector technologists come into government to do a 'tour of duty' helping modernize citizen-facing services. We're part of the Executive Office of the President and we are sent to agencies to help with their biggest challenges.
I have been the luckiest person in the world to be serving at the Department of Veterans Affairs since I joined USDS 2 years ago. There's a lot of longevity issues related to Veterans aging, trying to age in place, and the nursing and home care that is needed and available to Veterans
While technology drives loneliness sometimes, it does drive connectivity. Veteran have earned many benefits for their service and it's really hard for them to understand, let alone access them.
Over 60 percent of the transactions at the V.A. are still done on paper. This is a solved problem in the private sector – being able to modernize interactions so that data is available. Then we can use the data to create easy to use digital products which is really important.
If you're interested or you have anybody in your life that is a great technologist, tell them to apply to the US Digital Service! They'll have a huge impact, beyond anything that I have ever done in my career, in a very short amount of time.
On the topic of the workplace and longevity, I was stunned in an offsite meeting with my colleagues from the Digital Service when leadership asked ' is anybody worried about getting their next job? ' Sixty percent of the hands in the room went up. I looked around gobsmacked that these smart folks, from all kinds of backgrounds and top tier companies, places like Google and Amazon, the most talented teams I've ever worked with, were worried about what their next job was going to be!  I think it is for two reasons.
One is that they got the "mission bug" because they're having an impact that they didn't have in their other jobs, which were hard and meaningful, like building a shopping cart and getting you to put more things in it.  That isn't as fulfilling as the opportunity they have now helping asylum seekers or refugees, small business owners or veterans. So now they, they have this unbelievable drive for mission.
And then the second thing, that was really surprising to me, was them worrying about dropping out of the workplace for even a short period of time. These are literally top technologists, and they're worried. So thinking about aging – gulp – I'm in my late fifties and they have inspired me to worry about navigating it. I have moments where I stop and ask myself " OMG, what am I going to do next?" So, transforming the workplace is a really critical thing for us to focus on.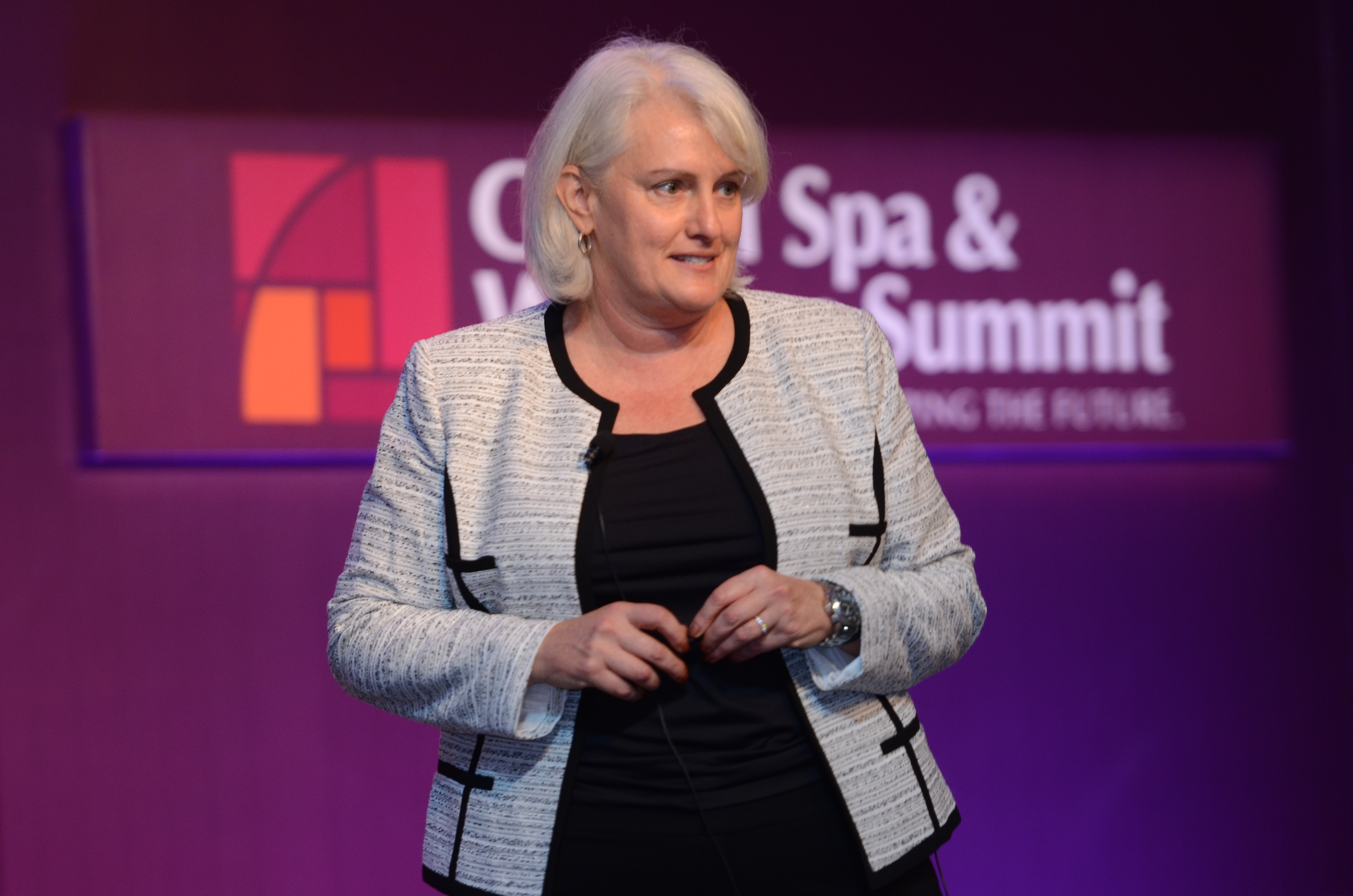 I think that there are some really easy things to do to impact that. Some of the things that we're talking about at the VA., the Digital Service an in private sector companies that my friends are in or run.
We're talking a lot about lifelong learning. There are so many digital learning platforms with no cost or are very low cost. You can continue to learn new skills, be exposed to new things, try out new technologies that are going to be standard in today's work environment, if they are not already standard.
I'm not fluent in coding. In fact, I can't code at all, and I have trouble navigating a tool called "Github". I do use Slack fluently. I use every single tool that is thrown at me and I try to learn how to use them.
These people that I work with are so generous in sharing information with me. They'll point me to YouTube videos. They will sit down with me, teach me, help me learn how to do something on my own. 
I believe in lifelong learning and embracing these tools instead of being the cranky 50-some year-old in the room that dismisses things. I walk into rooms every day where I am exactly like the people I'm meeting with yet they are resistant to change.  A few don't want to change. They are stubborn and sometimes even arrogant because basically, IMO they're scared. When I'm alone with them, I ask them "Why are you challenging this concept?"when they are being obstructionist in the workplace delaying getting things moving forward.
I challenged myself. I will keep trying to challenge myself. I challenge all of you to embrace new technology. Partner with younger or older people that know more than you, because it is not an age thing. I think it's an open-minded thing and an open the heart thing. Are you willing to be vulnerable and say, "I have no idea what any of those acronyms are that you just used mean? Can we just roll back a little and explain that to me?"
[TheChamp-FB-Comments]